Various shows are held at the club and usually the weather is very sunny, but cold as it's winter.
In one of the shows class B was entered by three dogs: Golden Retriever, Shelty and a border collie.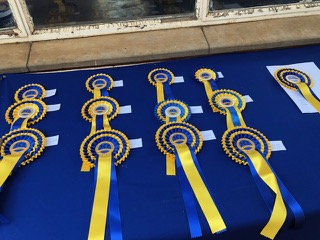 The only dog who was talking constantly in the down stay – See video here
Registered Name: Mackland Work O Holic
Breed: Shetland Sheepdog (commonly referred as Sheltie)
Sex: female
Age: 3
Started competing in 2018Is now in C Test (whether we like it or not)
Character: she is extremely shy, loves working, doing stuff. When aroused/excited, they are very vocal dogs. Highly alert dogs too.